Paolo Sorrentino, one of the leading directors of italian (but not only) cinema, debuted with a super-short film under two minutes: Un Paradiso (A Paradise, 1994), a spine-chilling and withering film, co-directed at age 24 with Stefano Russo. It is about a near-death experience. This makes clear to everyone that banality is not at home with him.
With his second short film, L'amore non ha confini (Love has no borders, 1998), the Neapolitan director breaks into italian cinema scene, with fifteen minutes directed at Licola between beaches, ruined and claustrophobic (yet colorful) buildings, environments in which we find condensed many elements from his further production, starting from daring combinations: Jesus, Munch's The Scream, Gandhi, Caffè nero bollente by Fiorella Mannoia, even a song by Peppino De Filippo, and much visionariness that, at the end of the third millennium already, brings us to the imagery of his papal serial visions. In fact, Mahatma Luigi Petrucci in this extraordinary short film is the father both of the Young Pope Jude Law and of the New Pope John Malkovic. And the title – L'amore non ha confini – represents very well what the cinema will represent for Sorrentino: a love with no borders.
In 2001, he directs La notte lunga (The long night). Written by some students of Milan high schools as part of a project on preventing drug addiction, this film is a successful double stroke (between nightmare and reality) about human inconclusiveness in front of drugs.
Sorrentino will return to short films in 2009, with the fascinating black and white in La partita lenta (The slow match), a film about rugby and trust: ten minutes to narrate the same story in three versions with different times and montage. Genial. But back then the director had already directed various feature films: L'uomo in più (One man up, 2001), which is considered his best film by purists (but not by who's writing this article), the beautiful Le conseguenze dell'amore (The consequences of love, 2004), Sabato, domenica e lunedì (Saturday, Sunday & Monday 2005), L'amico di famiglia (The family friend, 2008) and Il divo (Il divo, 2008) awarded at Cannes. In other words, his fourth short film was not a preparation to success, but the comeback of a firmly established director on modes of expression from its beginnings, but with a different maturity. In 2009 he participates at the video-documentary L'Aquila 2009 – Cinque registi tra le macerie (L'Aquila 2009 – Five directors among the rubble), with the segment L'assegnazione delle tende (Tents allocation), and a Napoli 24 with the short La principessa di Napoli (Neapolis' princess).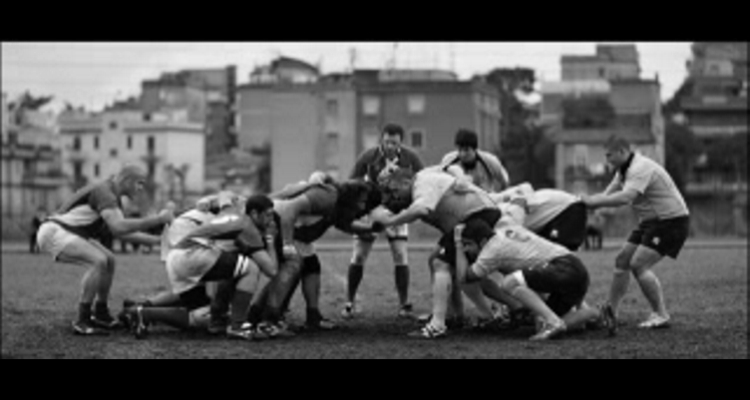 After that, during the second decade of the 2000s, were released in theatres or in television films and tv series that consacrated him worldwide: This Must Be the Place (2011), with Sean Penn and his rock pilgrimage of existential quest; the Oscar La Grande Bellezza (The Great Beauty, 2013), that may be his most beautiful film, award-winning, but also cross and delight as it generated the commonplace of Sorrentino as the new Fellini (which, in part, is true: the problem is, this became a label, used by his detractors, that may have seen Fellini's last film thirty years ago… If they saw it!); La giovinezza (The Youth, 2015), great conceptual work, with a strict, visionary and surprising aestethic, with references to Luchino Visconti and Thomas Mann; and two chapters of Loro (2018) in which, thanks to his emblematic actor Toni Servillo (the italian Robert De Niro) speaks and doesn't speak about Silvio Berlusconi in a violent and extraordinary way (really different from the recent and sappy Gianni Amelio's Hammamet, in which Bettino Craxi's character is saved just by the incredible maquillage and Pier Francesco Favino's customary brilliance); until the two tv series The Young Pope and The New Pope.
But, during all these years, maybe for love or interest, Sorrentino never forgets the small extensions of the vision. Still, with a very different approach. In 2011 is Allo specchio (At the mirror, a spot for Yamamay with Isabella Ferrari) and in 2014 he directs four short films: the segment La Fortuna (The Luck, from Rio, Eu Te Amo, international project dedicated to Rio De Janeiro), Sabbia (Sand, for Giorgio Armani) and The Dream (for Bulgary, with Valeria Golino).
But let's go back to The Young Pope and The New Pope. Sorrentino's cinema and tv series usually get me so much that, when I finish them, I feel like I'm a stranger, like out of the world in which I like to swim. Even in the serial stories with two (or three?) popes, the Neapolitan director explores thousands of paths and centipedes, travels in arduous and very unlikely territories that are housed at the extreme yet mediocre border daily drawn between extasy and orgasm, divine and screenprint, good and evil. No nuances excluded. Each scene, each line, each character, each frame lead back to something, invite you and cast you out, take you by the hand and abandon you, capture and displace you. Between irony, symbolism and zero platitude.
And after the series, another beautiful advertising short film: Piccole avventure romane (Little adventure in Rome, 2018) for La Rinascente.
And now we wait for his new feature film, Mob Girl, with Jennifer Lawrence. And then, who knows…